Reasons to Get In on the YYC Tech Scene 
---
I've seen first hand the excitement, hard work and anticipation, which accompany building technology for emerging markets.

From my desk at Assembly Coworking Space, an office community for tech startups in Calgary, I see a lot going on. There are 46 companies here with an abundance of innovative ideas, representing just a fraction of what goes on in the Calgary tech scene. 
I've seen first hand the excitement, hard work and anticipation, which accompany building technology for emerging markets. In an attempt to highlight this passion for the HTML500, I've asked three of our Assembly members to share why they believe it's worth getting in on the Calgary tech scene. 
1 . Completing the Local Tech-Ecosystem Emilio Burnabei from Leankor, a visual product management software, compares the Calgary tech community to a diverse ecosystem including everything from the first-time entrepreneur, to serial angels and VC's.
"The signs are here to diversify your portfolio and Alberta's economic engine. Joining the Calgary tech community ensures one of the most important pieces in the ecosystem [the financing of young "seed stage" startups] is in place to provide the platform for innovation and early commercialization."
Emilio hard at work at his Assembly desk space.
2 . The Coming of Age in the Oil and Gas Industry   Ashley Dunfield is the CEO and founder of PetroFeed, a network for the oil and gas industry that makes it easier to monitor, research and communicate about activities and opportunities in the industry. He emphasizes as oil and gas moves into the age of digital technology that it brings massive opportunity for innovation.
"The oil and gas industry is driven by data, but it is really only coming into the digital age. There is room for many billion dollar ideas in our space and it will be someone who is local that is best positioned to create those new companies."
The PetroFeed team on the Assembly rooftop.
3 . We All Benefit Scott Lawrence and Jay Baydala are the cofounders of Goodpin, a social platform for collaborative giving that lets you participate in the good going on around you. They assure us that there are opportunities for tech innovation in Calgary beyond the oil and gas industry. This diversity brings more skills and creative ideas to the whole community.
"People should join the Calgary tech scene because it's thriving here, and in so much more than the resource economy. The more we connect, the more we all benefit."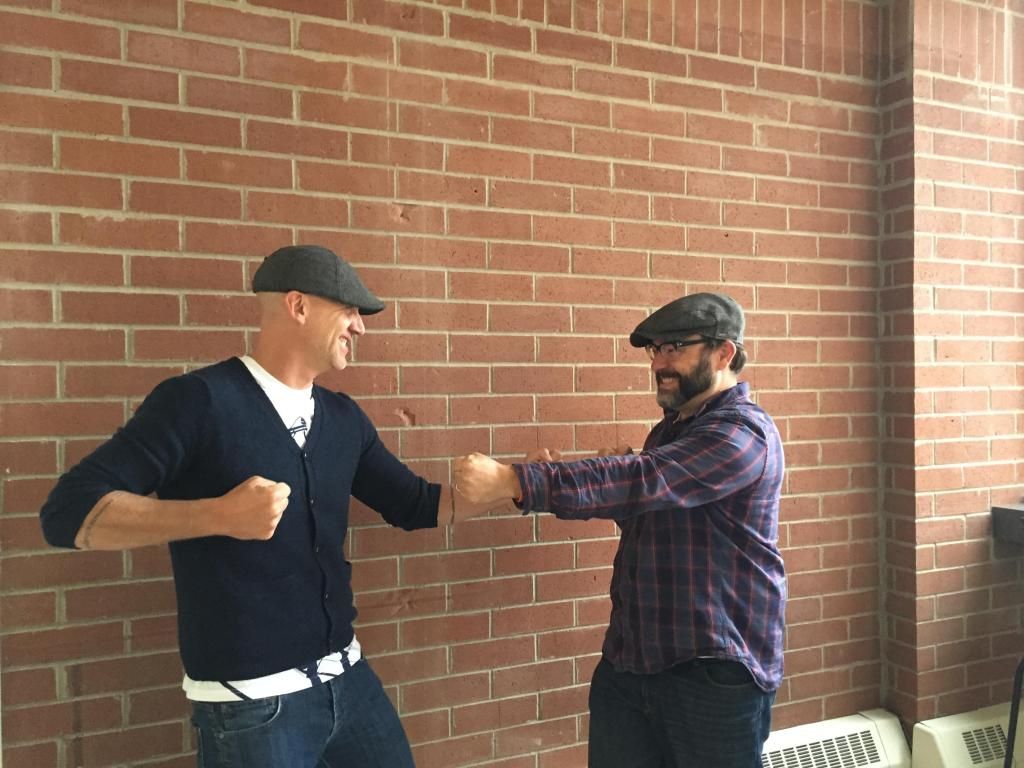 Jay and Scott deliberating in the Assembly lunchroom.
written by: Assembly
---