The Creators Series: Titus Ferguson and Sinead Cox
---
UnLondon is a place for creators of all backgrounds to come together and intersect their ideas to bring amazing things to life.


"Use unconventional methods to create cool things." This is a saying that is commonly used to describe the UnLondon Digital Media Association, an art+make+tech hackerspace in London, Ontario. UnLondon is a place for creators of all backgrounds to come together and intersect their ideas to bring amazing things to life.
I recently sat down for a Skype interview with UnLondon's Executive Director, Titus Ferguson, and Sinead Cox who is currently working on a digital literacy project at UnLondon, to hear their story about this innovative hackerspace.
1 . What is UnLondon?
T: UnLondon is a place for people with cross-disciplinary backgrounds to collide and work on awesome projects. In this day and age, nobody does just one thing. These people have a head that can wear different hats and are comfortable with experimenting. We're a hacker group who are finding new solutions to old problems. 
2 . Tell us a bit about yourself, how did you get involved with UnLondon?
T: About five to six years ago, I was running events with a group of friends, and we needed more structure - a place where we, and other people, could unite under a common platform to collaborate and produce our ideas. We wanted to create a basement for those without a basement and continue to do events and workshops. So we launched the non-profit UnLondon and opened a maker space called the UnLab.
S: I have a master's degree in public history and a major in English and am not at all from a coding background. At UnLondon, we currently have 12 temporary staff—none of which are from a computer science background. What's cool about this is that we all have different ways of looking at things. I came to UnLondon because I heard that they were hiring and it was a place filled with young, creative people. Currently, I'm working on a digital literacy project.
3 . What is a creative coding project that you have worked on?
T: About one and a half years ago, we built an art installation for the World Figure Skating Championship. The theme for this was light. We turned 2D projections that shined onto a set of 200 strings and created a hologram-type piece of art. How did we did we do this? We used coding and processing (a form of java).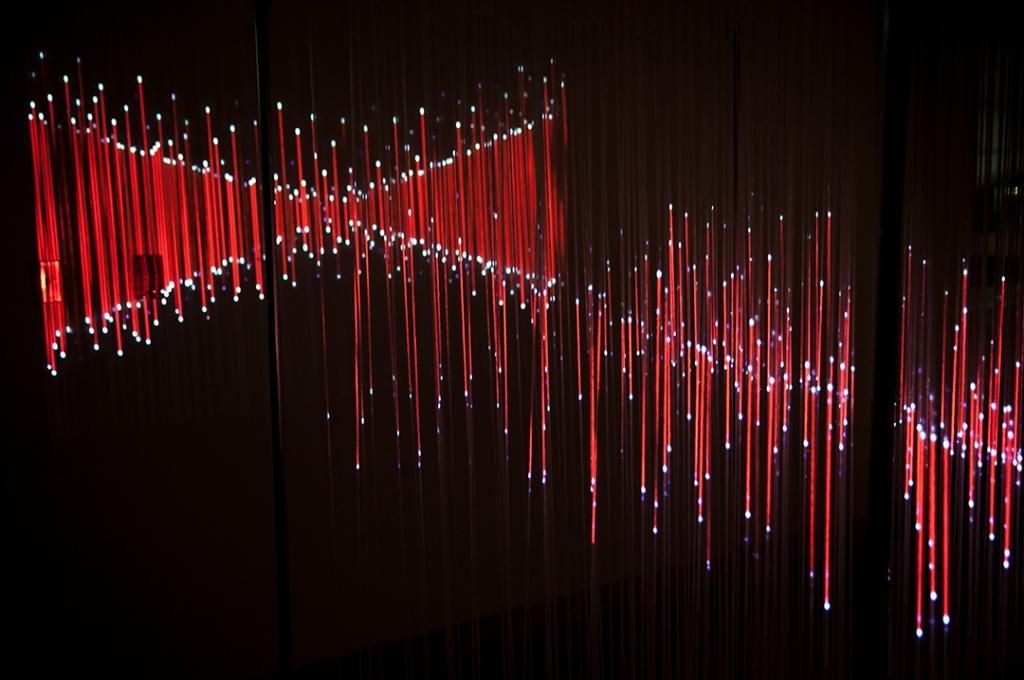 4 . How and why did you begin to use coding?
S: Coming from my public history and English major background, I never thought I would need coding but I actually do. It was interesting learning the basic uses for coding and I thought it was cool that I could make something with sensors.
5 . Do you have any advice for aspiring coders in your line of work?
T: If you've discovered the end goal of what you want to do (an art project, a simple page for a portfolio piece, etc.), learning coding will make the path to meet these goals much easier and exciting. But if you sit down and learn coding for the sake of just knowing it, then it will be harder. With that being said, coding is something that can be taught. When we were looking for someone to work on digital literacy, we were actually looking for someone with that educational background and someone who had done public events or worked with groups of people. With Sinead not having a tech/coding background, we didn't have to worry about any previous bias that comes with developers.
6 . If you could pick one talent to be born with, what would it be?
T: To fly without wings.
S: Teleportation. 
Learn more about UnLondon and what they are currently working on (Like Making an Antique Teletype Machine Tweet #nbd) by visiting their website
About UnLondon
The purpose of UnLondon is to make positive change in and around our region from outside the normal confines of change making, using unconventional methods and digital tools. We enable people to do things. The 'Un' prefix is used as a method to describe 'unconventional thinking and practices'. The 'UnLondon' name comes from our many experiences both organizing and attending UnConferences.
written by: Simrat Tatla
---